Smartphones
>
LG
>
LG X max
Bypass FRP LG X max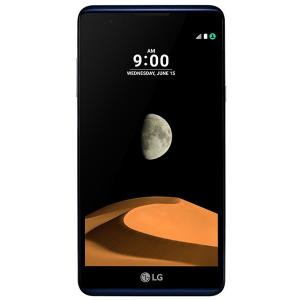 OS: Android 6.0.1 (Marshmallow)
CPU: Quad-core 1.3 GHz Cortex-A53
Display: 5.5" inc
Camera: 13 MP, Single
FRP (Factory Reset Protection) have been put in place by Google in for to combat fraudulent activities. This feature is automatically activated after you add a Google account to your phone. To disable it, you need to delete your account. Bypass FRP is a tool to help you if you forgot your Google account username or password.
Before bypass FRP, follow these steps.
1. Make sure your battery is charged to 90%.
2. Active Wi-Fi connection.
How to bypass FRP for LG X max phone
1. Connect your phone to a Wi-Fi network.
2. Next, Go back to the home Welcome screen and click on
Accessibility
.
3. In this menu, click
Vision
, in the next menu, click on the
Talkback
option.
4. It is necessary to move to the menu item
Text-to-speech Output
and click on it.
5. Click on the
Gear settings
icon next to
Google Text-to-speech Engine
.
6. Next, you need to click
Setting for Google Text-to-speech Engine
.
7. Tap on
Feedback
menu.
8. On the Feedback page, look for the three words
Terms of Service
. Click on these three words.
9. Tap the
No, Thanks
button when asked to sign in.
10. On this page, click on the Google logo to go to the home page.
11. Type 'Test' in the search bar and search.
12. In the search results, click on any word and hold until a menu appears. A menu will open with two options: COPY and SHARE, as well as three vertical dots on the right side.
13. Click on the three dots. This will reveal a new menu, with three options: Select all, Web search, and Assist. Tap on
Assist
. After pressing, the phone's search panel will open.
14. Tap the
No, Thanks
button when asked to sign in.
15. Then write 'Settings' in the search bar and open it.
16. In the Settings menu, find
Apps
and tap on it.
17. In the
Apps
menu, tap on the three dots from the top right corner and pick the
Show System
option.
18. On this page find
Setup Wizard
and click on it.
19. Click
Force Stop
and then click
OK
.
20. Stay on the
Setup Wizard
page, then click on
Storage
. You will see a
Clear Cache
item. Click on it..
21. Press the back button twice to return to the
Apps
list.
22. From here click on
Google Play Services
. Repeat the steps above: click
Force Stop
, then click
Disable
, and then click
OK
.
23. Next, Use the back key to return to the
Settings
menu.
24. Restart your phone.
User questions and comments about bypass FRP LG X max
Post your question or comment

---

Name:
Comment:
What does 9 + 4 equal?