Smartphones
>
Huawei
>
Huawei Ideos U8150
Bypass FRP Huawei Ideos U8150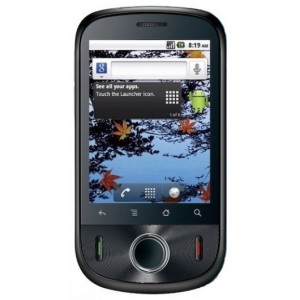 OS: Android 2.2
CPU: Qualcomm MSM 7225, 528 MHz
RAM: 256 Mb
Display: 2.8"
Camera: 3.2 MP, 2048x1536
Battery: 1200 mAв‹…h
FRP (Factory Reset Protection) was introduced by Google to combat phone theft.
FRP Lock (Factory Reset Protection) is a system to protect against the use of stolen Android phones, which is triggered after a hard reset. After rebooting and connecting to the Internet, the device will ask for your Google account login and password.
Bypass FRP is a tool to help you if you forgot your Google account username or password.
This Huawei FRP bypass tool allows you to skip Google account verification during a factory restore via recovery mode.
Before bypass FRP, follow these steps.
1. Make sure your battery is charged to 90%.
2. Active Wi-Fi connection.
3. Find a USB cable to connect your phone to a computer, check its performance.
How to bypass FRP for Huawei phone with Huawei FRP Bypass Tool
1. The first thing you need is to download the program to your computer from the link https://dfiles.eu/files/qtkkf9nch
2. Next, Install Huawei FRP Bypass Tool software on your computer.
3. Turn off your phone.
4. Press the power key along with the volume keys (Power + Volume) if your Huawei device does not have a MENU button. If your device has a MENU button, press and press it while pressing the Power button and the volume keys (Power + Volume + Home).
5. If, Hold these keys for a few seconds to get into recovery mode.
6. Next, you need to connect your phone to your computer using the original USB cable.
7. When you connect, your device information will be available for viewing on your PC.
8. Click the 'Reset FRP' button.
9. FRP (Factory Reset Protection) will be removed when you restart your phone.
User questions and comments about bypass FRP Huawei Ideos U8150
Post your question or comment

---

Name:
Comment:
What does 4 + 8 equal?