Smartphones
>
Apple
>
Apple iPhone 8 Plus
Apple iPhone 8 Plus secret functions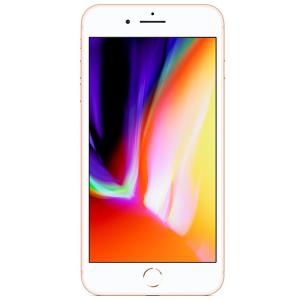 OS: iOS 11, upgradable to iOS 12.1.3
CPU: Hexa-core (2x Monsoon 4x Mistral)
Display: 5.5" inc
Camera: 12 MP, Dual
1. Scanning and signing documents
2. Hide photo
3. Shooting video and photos at the same time
1. Scanning and signing documents
With the iPhone camera, you can scan documents and sign them without printing. This is useful if you need to email a copy of a document or form that you signed.
To scan a document:
open «
Notes
» and create a new one;
click on the camera icon --> Scan Documents;
point the camera at the page and take a picture;
if necessary, edit the borders of the document. To do this, click on the photo thumbnail in the lower left corner and select the crop tool.
Customize borders by dragging markers;
click «
Save
».
To sign a document:
open the scanned document in your notes and click the «
Share
» --> «
Markup
» icon;
click on the plus and select «
Signature
» and then create it. After that, you will be asked to choose the size of the field for the signature and place it anywhere on the page;
click
Done
.
2. Hide photo
Another useful feature of the iPhone is the ability to hide photos. It may be necessary if, for example, you do not want to accidentally show part of your photos to colleagues or friends.
To hide photos on iPhone:
select one or more pictures and click the «
Share
» icon;
scroll down to «
Hide
» and select it.
After that, the photos will fall into the «
Hidden
» folder. If desired, it can also be hidden from prying eyes. To do this, in your phone settings, go to
Photos
> «
Hidden
» album and turn off the slider. And then, to bring back the visibility of the album, turn it back on.
3. Shooting video and photos at the same time
On iPhone, you can record a video and take a photo of a moment at the same time. For this: Start recording video in the Camera app. Next to the shutter button, you will see a round icon (in earlier iPhones, the camera). Click on this icon;
look for the received videos and photos in the Photos app.
Important: The resolution of pictures taken during video will be slightly lower than in Photo mode.
User opinions about secret functions Apple iPhone 8 Plus
Post your question or comment
---