Smartphones
>
Alcatel
>
alcatel 3L (2020)
Bypass Lock Screen on alcatel 3L (2020)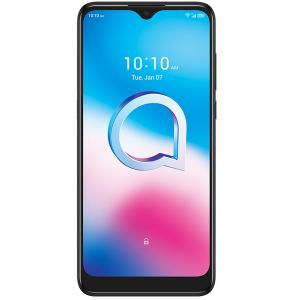 OS: Android 10.0
CPU: Octa-core 2.0 GHz Cortex-A53
Display: 6.22" inc
Camera: 48 MP, Triple
1. How to bypass password or pattern lock screen on alcatel 3L (2020)?
1. After a few failed attempts, you will get a pop-up message '
Try again in 30 sec. You have 5 tries left
'.
2. Now, after 30 seconds, try unlocking your phone again.
3. In the lower left corner you will see the message '
Forgot Pattern
'. Click on it.
4. Now you need to enter your Google account details. Google will then send an email with a new block pattern. You can now open the mail and reset the pattern lock.
2. Use the Smart Lock function
Smart Lock automatically removes the screen lock when a certain condition is met. For example, if the device is in your home or if another of your devices connects to it via Bluetooth.
You can only use this feature if you have activated it beforehand and selected a condition to unlock it.
3. Use the service from the smartphone manufacturer
Some brands offer owners of their devices additional unlocking tools. For example, Samsung has a service called Find My Mobile, which can be used to remove the Pattern, PIN, password and even fingerprints. To do this, your device must be connected to the Internet and a Samsung account and support the service.
4. Reset the device to factory settings
If the other options don't work, you have to reset your device to the factory settings. This will result in the loss of all data, copies of which have not been saved to your Google account and other cloud services. But you will be able to remove the protection from the screen.
User questions and comments about bypass lock screen on alcatel 3L (2020)
Post your question or comment
---